Her breaths were relaxed as she slept below a nice shaded tree. Head was tucked down with her tail laying over her face. The darkness that once graced the land finally gave way to the light but there was cloud cover so it made it less bright. The crunch of a few leaves caused her left audit to rotate in the direction but other than that she did not stir. Her mind started to slip back into the void until she heard a rather pleasant yet loud voice.
"Xena! Come on, it's morning! Wake up!"
A frown crossed the woman's face as lifted her head, eyes still shut tightly.
"Let me sleep!"
She growled softly before lowering her crown again. 
"Ugh! Such a killjoy."
his voice came from above as he moved to land on the ground. Her body curled closer as she flattened her ears now.
"Please?! We really don't travel around during the day."
he begged, and she sighed heavily, one eyelid of red opening slowly to reveal the two toned yellow-green orb within. She groaned, watching the reddish/tan feline move to be in her eyesight.
"Ethio you do realize I'm weaker during the day, correct?"
she yawned at the end rolling over to her side and then stretched.
"But you can still fly."
he retorted back slightly jumping on her. With another yawn she moved to stand.
"Alright, I'm up now. What is it?"
she asked and she looked back at the runty feline before he climbed back up the tree taking off over the branches to which she followed after slowly with her wings folded at her sides. 
@
Satchel
Tags
"Speaking"
|
Thinking
|
"Ethio Speaking"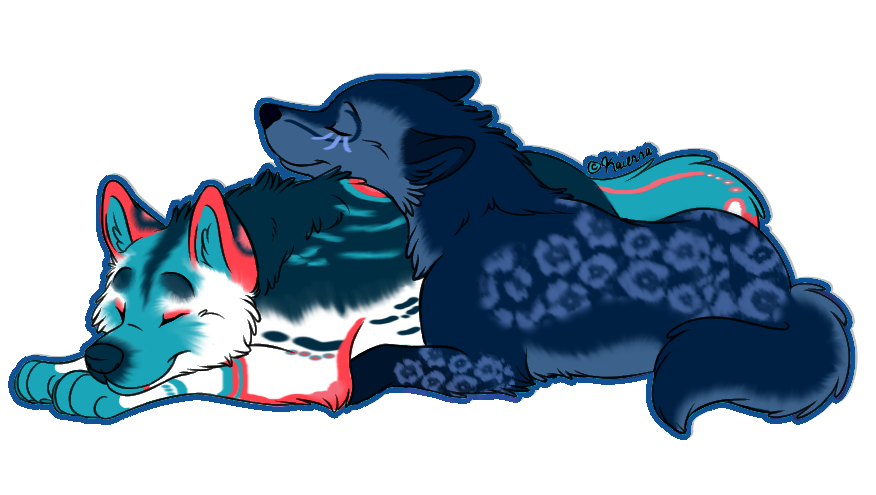 Akarui
of
y/o
©
He could do nothing but explore this new place, gather all the info possible, and well — there was also Kristof. The child he'd taken under his wing, honestly he was surprised the boy wasn't glued to his heel this very moment. Then again, he was probably still content in a deep slumber. The man sighed, breath pushing from dark nostrils in a plume of mist and smoke as his head rose catching the light of the rising sun as it adorned the sky with hues of orange and red. Broad paws would sink upon the earth, which was still dappled in droplets of miss dampening the fur along his toes and the long tufts of yellow which drug when he walked. He didn't know where to go, what to do. For once he felt uncertain of his next move, he had lost everything, every sense of direction, every purpose in his life.
It was all gone.
Now he spent his days roaming aimlessly across unfamiliar terrain, with hope for what? That he could rebuild his home? His home was nothing but ash and rubble now, their people but lost souls. What exactly would he rebuild on? Him, Sekhmet and the boy? It wasn't enough. Ears of gold drew back upon his crown as he began seeping into where the gnarled trees began to grow, irritation; anger it bubbled in his core. Paws beginning the sear the ground where he would tread as his frustrations bubbled out of him like lava pooling from a volcano's mouth.
Head would rise only at the sound of another — a strange phenomenon, it was....a cat? Akarui frowned, golden brows knitting together as he watched the small spotted feline. It didn't look like it belonged here at all, its pattern meant for elsewhere, it too; like him, seemed out of place. Akarui only watched in silent observation, audits drawing atop his crown, nesting on either side of his horned head.
He remained still, until the sound of another would catch his ears, the steps far heavier than that of another small animal. And quite frankly she was hard to miss as she began to come into view from the trees. Face of bright blue with striking eyes is what he was met with, she nearly matched him in size, though naturally more slender than he was. And upon her side, nestled two sets of large leathered wings, like that of a bat. The man watched, lowering himself upon his haunches with his head kept high, it was not rude persay, but proud as he watched the woman approach — allowing her to notice him before he would engage a conversation.
"Speaking"
Table by Centience. Art by zu-nasr @ DA
Black Dahlia
A creaking shadow, omnipotent and dark her subtle encroach was bellied only by the sunlight that streaked through the sagging branches and illuminated the inky blackness of her frame. In a rare display of use, her four limbs (the actual pawed extremities) pulled her lithe frame through the dense foliage while her wings, massive and stretched like a quad of endless plumage were folded against her spine and draped over her rump to drag behind her like a stunning gown with a whimsical train. The only reason she walked at all was because the low branches made it impossible for her wings to carry her... so this would have to suffice. Never-the-less, her eyes, twin pools of molten gold bore unto the world around her, watching and absorbing the foreign land with something akin to childish curiosity. This land was so different, so foreign from the one she'd been born unto that she doubted she'd ever explore all of it's nooks and treasures.
Ears swung back to pin against her crown as a sorrowful willow with branches that pooled against the ground not unlike her wings, marred her path . Dahlia sighed. The poor things. She closed her eyes, sealing off the only pool of color that marred her lithe frame as she passed through the boughs. When she opened those twin oculars once more, she gasped as two wolves stood seemingly unaware of one another or at least... she hadn't heard them exchange words. Dahlia's eyes flickered between them and her wings rippled, lifting and branching out instinctively to curl around her. They shifted independently, graceful and eerily dexterous. It looked as though they acted without her conscious control and to some degree that was true. Oblivious to the split in her psyche, Dahlia was unaware of
The Heretic,
malicious and violent, that twisted portion of her psyche was everything the beautiful girl was not.
"My apologies, am I interrupting? I haven't meant to intrude if such is the case."
Soft and gentle, her words bled pure empathy. She was emotion given physical form. There wasn't a vile bone in this side of her consciousness and if they asked her to leave she would. Her wings fluttered, rising and falling like gentle barricades in time with her breath. They were ready to move, ready to defend at a moments notice.
"The Devout Speaks"

|

"The Heretic Speaks"
She released another yawn as she glanced up, "Ethio, where are we going?" she asked aloud somewhat irritated. She did not like to be woken from her sleep, especially during the day. It was like waking a bear from hibernation. "Come on, hurry up!" he replied back jumping to a branch and she shook her head with a sigh. It had better be for a good reason too. 'Stop, there's someone up ahead.' Ethio's words ran through her mind and she looked ahead once more noticing a large male. "Oh, hello there." she spoke first seeing as though he was just sitting there. She began to move closer noticing that he resembled that of burning and smoldering embers. 

She looked up briefly to watch Ethio make his way down a tree to a low branch to watch. "How are you this morning?" Xena spoke again before her attention was drawn towards a female as she showed up. As if on cue, and without any control over it, as well as not even noticing Xena's shadow aura started to morph around her body. She listened as the midnight black woman spoke. "Of course not dear." she  replied with a bit of a smile as she watched the female's wings slightly curl around her form as if to protect her.



Tags
"Speaking"
|
Thinking
|
"Ethio Speaking"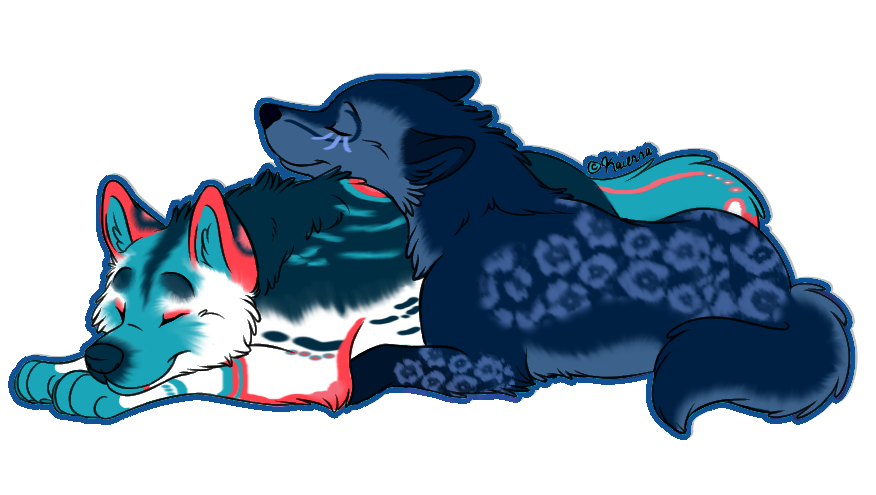 >
Täni Rue De Boule
Where had Mama gone? Blue eyes scanned around the area. She was alone and that was something that she was fearful of, but she wasnt quite alone. Her familiar Finnegan was right next to her in the burrow she had slept in. Täni moved closer to her fennec fox and whined some as she wanted to go out but was still very unsure where they where. After all they had only been here a short time and she hadnt gotten the chance to check things out. Dark blue ears flicked on her head as she slowly lifted up her head and looked around, she could barely see out of her burrow which made her get up and crawl over to the enterence where she popped her head out to look. The sun was just starting to come up which was always the best time of day since the dew was still out and sparkled in the sunrise. Turning back to Finnegan she spoke softly
"Come on finny, we need to find mama"
her voice was very sweet as she nudged the fennec fox softly. Slowly the fox opened his eyes as he looked at Täni. He soon looked around and had also noticed that Ethios wasnt around either. Maybe they had gone hunting, after all Täni was still young but she didnt quite hold hte ability to hunt very well unless it came to mice. Finnegan streched slightly as he walked and stood next to Täni.
Shall we follow the prints? Seems like Xena is grounded
he asked as he tilted his head. Täni nodded her head as she slipped out from her burrow and began to follow the prints. Turning back to see Finn jumping out of the burrow and running to catch up. Her eyes darted around as she took in all the sights, things were alot different in the day time then night time.
Xena only travled during the night but that was because the sun made her weak while Täni loved the sun. She craved it but then again she needed the sun to stay active and happy. As Täni walked along she began to pick up scents and even voices, her pace slowed down slightly as she crouched behind some bushes. But her ears perked forward as she heard the familiar voice of her mother.
Mama!
she thought as she slowly peeked her head over the bushes. She could see two other wolves with her. One rather large horned creature with the colors of fire adn then a dark colored female with wings, much like mothers but her's were feathered not leather like mama's. Finnegan closed in as he crept under the bush to get a better look. He could see Xena as well as the other two but he couldnt get a sight on Ethios. Where had that cub gone?
Surely he hadnt gone to far, after all Xena didnt let him out of her sight. Even tho Ethios was a grown cub now, Finn still called him a cub. He turned back to Täni as he could tell that she was a little nervous.
Come lets get to Xena before something catches you spying
he spoke softly as he made his way towards the wolf that was known to Täni as mama. As Täni crawled out from under the bush she ran straight towards Xena, quickly taking her place underneath the female. Normally she would be more friendly towards others but she was still a little uneasy about the new area and why Xena was out and about in the day time.
"Tani Speaking"
Tani Thinking
Finnegan Speaking
Akarui
of
y/o
©
Honestly he hadn't expected the outward greeting he was offered by the dame, 
"Oh, hello there."
but it came, without a second thought, without concern that he was there sitting before her, a stranger unannounced, and unmoving, statuesque in the way he sat, watching the treeline. Golden audits would move, shifting up atop his crown casually 
"How are you this morning?"
Akarui couldn't help the frown that immediately stole his features, brows furrowing, knitting together, maw parting to speak but he was cut off by the presence of another, her bleak shadow of framework pulling from the sky it was her words which drew the prince's attention, eyes sharply snapping to her face; where eyes, much in contrast to the rest of her body stared upon them. 
"My apologies, am I interrupting? I haven't meant to intrude if such is the case." 
initially he was angry, he could feel the annoyance bubbling deep within his core, two...three, was already too many for him. Audits curved back, his muscles growing taught, claws beginning to sink into the earth below. He was used to this though, back home, but those...those were
his
people, it was different, these strangers only brought a bitterness unto his soul. 
He hadn't even heard the approval of the blue woman, when yet...
another
wolf would make her presence known. A child this time, who tucked herself beneath the large woman. The prince rose a brow, at least she was quiet, 
"Busy place this morning..."
he mused, deep baritone words rumbling through his chest, he assumed most men would enjoy having company that was all of the female variety, but he had never understood nor delved into such relations. If he were ever to take part in accepting a woman on his arm it would be for reasons of diplomacy, of allies, it would be done on the behalf of his responsibility to his people. For Akarui knew little to nothing of love. The only fond feelings he related to were the devotion Sekhmet had for him, it was perhaps the closest concept, but as far as he was concerned that to in the end, came back to her sworn duty. 
His eyes shifted, after moments of lingering, awkward silence, his gave a curt nod to the wolves before him.
"My name's Akarui "
he offered, what was he even doing? He sighed. Socializing was definitely not one of his strengths....
"Speaking"
Table by Centience. Art by zu-nasr @ DA
Hosting by Kaons. Skin by Selkie. Banner by Nikkayla.
Powered By
MyBB
, © 2002-2020
MyBB Group
.