The male slumbered, ethereal in his graceful beauty and the mystical circle of healing that surrounded him. His ivory pelt lay curled within a twining of long grass, his fragile frame protected by twisting tree branches that seemed to cradle the bruised and battered male under their guard. Sprouting from the ground around him were a variety of crystals: large pieces of clear quartz dominated the smaller bunches of rose quartz, turquoise, and amethyst. The halo of healing gems seemed to glow softly, casting their pastel hues onto the slumbering healer. It was as if the earth herself had taken the poor bohemian and cradled him in her palm, ensuring his safety and healing as he slept endlessly. It had been over a day now since Sage had finally made way into the Giant's Forest and felt safe enough to rest and restore himself, and since his head had rested on pillowed grass he had not awoken.
Every so often a cold blue light would bleed from his broken left horn, another failure as it attempted to heal. Normally, Sage would just grow the horn back as was typical with his spells but the magick of Atlahua seemed to run through the crystal in a dark blue framework of cracks that refused all attempts at fixing the broken spiral. In his slumber he winced and whimpered as his magick once more failed to heal the damage. Besides the horn run through with Atlahua's pain, the rest of Sage's body seemed to be healing rather well. The blood had been cleansed from his pelt during his ragged journey and most of his smaller abrasions had already begun to close. His bruised ribs would take much longer and each breath caused him slight pain, the deep laceration across his shoulder unbleeding but still open to infection until it healed properly.
Like sleeping beauty, the gentle male would remain asleep until healed or forced awake by some outside influence. Occasionally he would let out a soft whimper unrelated to physical pain, the cries forced from the emotional turmoil within his dreams. In his mind he still tossed within the waves, Atlahua's anguished cries screaming out as he drowned. The unknown wolf who had given him spirit was thrashed about, bruised and broken just like Sage. The female who he had met first on the beach swallowed salt water and sunk into the darkness. Another soft cry slipped from the sleeping male, a pained shiver racing down his spine. Trapped within his own dreams, the male suffered his failings over and over as his body slowly healed. @
Bryker
"Speaking"
Table @ Centience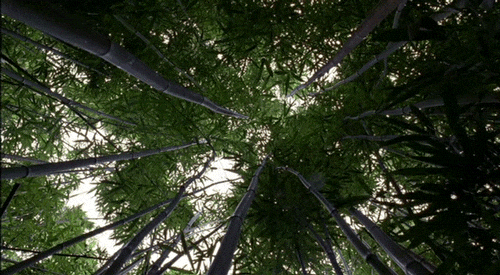 They had been separated after the wave, and after a tedious search through the wreckage Bryker had been disappointed not to find him. The water had soaked away almost all the scents, and he could not find the direction the stranger had gone- or if he was even alive. Bryker hoped the other had made it out safely, but he had considered that the most likely scenario was he had perished. The stranger had already been so feeble...  A soft prayer had been offered, asking the gods to guide the other wolf- whether alive or dead- so that he may find peace.   
So Bryker was pleasantly surprised and relieved when he caught a faint whiff of a vaguely familiar scent in the giant's forest. 
The black striped male set out, intent on finding the pastel hued wolf. The way the wolf had stood his ground against the crashing wave had been impressive. To sacrifice his strength to save a god was selfless and passionate. Someone unafraid to give up what was asked of them? To answer the call of someone in need? This was the type of character that Bryker felt should help him reforge his homeland. Bryker
knew
this wolf needed to be a part of the coven he was trying to rebuild. He wanted him there. Even if the wolf did not believe or trust in all the gods as Bryker did, he felt as if he had matched with a kindred spirit. 
Traipsing through the forest was more difficult than usual, however, and Bryker's pace was slow. His back leg was scraped and it hurt to put weight on it. Despite the eagerness in his heart, there was nothing he could do to walk any faster. 
--------
After some time meandering around the enormous trees, Bryker sensed that he was getting close. Soon, a soft glow caught his eyes. As he made toward it he grinned. There, snuggled in the roots and surrounded by precious gemstones, lied the wolf he sought. Bryker quickly gazed over the slumbering wolf. Immediately he spied the dark blue glow that faded in and out where one of his horns had been snapped off. Bryker grimaced at the wound. Slowly, he pushed forward. His steps were soft, but not inaudible. He did not want to disrupt the other wolf, so he quietly selected and lied down in a place several lengths away and off to the side so that he would not be the immediate focus when the stranger decided to awaken.  
"Speaking"
Table @ Centience
He wasn't sure how long it had been since descending into his slumber. Minutes? Hours?...Days? He prayed it had not been quite that long. He wasn't sure what had nudged him from his sleep, only some distant feeling that he
needed
to awaken. That something, or someone, important had made their presence known. Gentle rosy hues opened part way, peeking over the fluffy ivory tail that lay snug around his face. He didn't
see
anything, though that wasn't saying much from his position nestled in his little tree hollow. Slowly, oh so carefully, he uncurled and settled himself to better take note of his surroundings – and what he saw brought a blinding smile to his face.
All around him were towering trees and from the ground Sage could feel the pulse of their life thrumming. This truly was a place of magick, he felt so close to Brahma. And while that was all rather lovely, it was not cause for the joy that thrummed through him. No, that was the fault of the wolf he had spied off to the side of his healing circle. He recognized the male from the beach, his beige and black striped pelt a constant in his nightmares.
"You're here!" It was a soft exclamation of awe directed towards the stranger.
"I was so worried," his voice cracked with emotion, relief overwhelming him as he began to struggle out of his nest.
He had to check on the male, he had to make sure he was actually here and ok. He had to prove to himself that he wasn't a complete failure. The sudden movements hurt, far more than he dare let on, but against his efforts pain crossed his expression and a small hiss escaped. He kept his weight off his right foreleg, the gash across his shoulder releasing a sluggish trickle of blood as he maneuvered out from his circle of crystals. He was glad he had done so when he saw the wounds on the stranger's back leg, long ears falling to hug his skull as he released a pathetic sound of distress.
"You're injured…please, find rest within the circle. Everything about it serves to heal, surely you will find relief after a few moments. It's the least I can do…"
His voice had chocked off, pink gaze firmly settled off to the side as he subtly exposed some of his throat. He had left this stranger behind, had seen the chance to flee and taken it like a coward. He could pour all of his healing into the other and it still would not be enough to repay him. Another crack of pain spiked down from his broken horn and he winced, exposing more of his throat as if that would appease the ache.
"I'm sorry I didn't do more to help you and Atlahua…and that I left after the wave. I should have tried to get to you. I was scared and in pain, so instead I ran like a weakling."
"Speaking"
Table @ Centience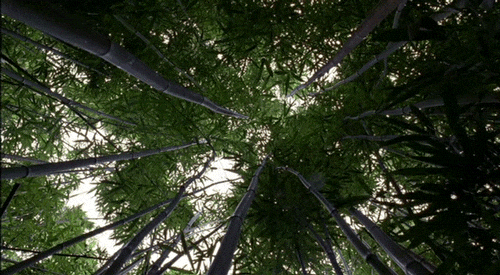 Bryker's head rested upon his paws, his own consciousness slipping in and out as he waited for the stranger to waken. Resting came silently and dreamless for him. He was too tired to think of anything other than eternal blackness. It was an emptiness that held nothing but a soothing peace. Some time later, Bryker stirred. He tenderly stretched his muscles, and noted that they did not feel as stiff or sore. He hesitated. Maybe he could try to put some weight on his back leg? He gave it a try. Pain still looped up his leg and down again, but maybe a bit less sharp than before. Bryker tilted his head curiously, then eyed the stranger and the glowing rocks. Perhaps it had something to do with the wolf? Some type of magic? 
As he thought this, the other began to awaken. Bryker watched, impatient but silent as he waited for the other to notice him. How rude would it be to awaken and be bombarded with conversation? Bryker's tail thumped eagerly against the ground, and when the pastel male noticed him, the two mimicked broad smiles. Bryker stood carefully as the other exclaimed his excitement.
"And you're alive!"
he replied, just as joyfully.
"I was worried you had been swept away to rejoin the gods."
Bryker admitted, hobbling closer. Unlike other strangers, he did not feel compelled to hide his injury. There was a comradery bond between them. He could
feel
it in his bones. There was nothing to fear from this wolf. 
Bryker watched closely as the stranger shifted, testing his body and wincing. Dark ears tipped back, sorry that he could not have done more to prevent the other from further harm. The other wolf rose, slowly, and came closer. The two of them inspected each other. It was not hard to find the injuries on the other male; there was a gash on his front leg, his shoulder oozed thickly when he moved, and then there was the horn. Bryker could not look at it without feeling a bit squeamish and filled with a painful regret. He blamed himself for it. 
The pastel colored wolf spoke to him, offering a place of healing in the gemstone ring. Bryker smiled gratefully.
"Thank you."
he said, limping into the circle. He felt nothing at first, but he trusted the other wolf. It probably just took time to work. 
 The other wolf stalled, and Bryker sensed something was troubling him. Then the words spilled, and Bryker shook his head.
"No- don't feel bad about what you did. I saw you before the wave hit. You did a remarkable thing. To give your strength to one of the gods? Truly- it was courageous and impressive.
"
Bryker said wholeheartedly.
"You were extraordinary."
He let the words hang in the air. 
After a pause, the striped male offered a small smile.
"By the way, we did not get the chance to officially meet. My name's Bryker. Who are you?"
After he said this, Bryker felt a tingling in his paws. His leg felt like it was prickling with goosebumps, but not in a bad way. Bryker glanced down, almost expecting to see a glow there like it had done for the stranger, but he was not earth magicka, and it did not illuminate. But it did feel a lot better! He grinned and looked at the other wolf,
"Hey! This is some great magic! Really useful..."
he mused, mind itching about all the possibilities and benefits he could bring to Dei Gratia... How much they
needed
someone like him. 
"Speaking"
Table @ Centience
Watching the stranger step into his healing circle did wonders for Sage's state of mind. His connection to the crystals allowed him to sense the other's wounds and direct their healing properties to target those areas. He could almost feel the life-force of the wolf and was left feeling incredibly reassured knowing that he could sense the other so closely. He continuously channeled his intent to heal into the various gemstones, giving them purpose. Even with his throat barred he was content knowing that he was helping to aid his companion.
His ears parted from hugging his skull so tightly, chin lowering as he listened to the others words. Beneath all his fur he was sure he was beat-red, rosy hues wide in surprise as he watched the other.
"Thank you for your kind words. I owe much of my courage to you, I would have given up early had you not given me the strength to give just a bit more. What you did was magnificent." A grateful smile played about his features, silken tail swishing behind him.
'You were extraordinary'
A rather bashful expression took over, the delicate male finding himself suddenly enraptured by his paws. He couldn't bring himself to meet the other's gaze, far to self-conscious. He was incredibly grateful as the other continued speaking, delighted to have a name to put to a face.
"Bryker." He was pleased as could be, allowing the name to settle into permanence within his mind. This was the name of his savior and newest friend.
"My name is Sage, it was a pleasure working with you to aid Atlahua." Speaking of…
"What happened? After I left? Is he ok?" Sage truly wished the God had been given everything he needed to heal, had half a mind to attempt the journey back should he find out there was more left to do.
Bryker spoke once more and Sage eagerly perked up, always excited to share his magick with others.
"It's the crystals, they're crafted with healing intent and then I direct it towards whatever requires their magick. As long as I'm around to manipulate them they won't lose their healing properties. I'm glad that they can help your wound." The pastel bohemian went to grab something from his hip when the movement came to a stop, his ears falling in disappointment.
Of course, he had lost all of his items in the storm. They were sturdy enough for travel but not crashing waves and furious winds. He spared a moment to grieve for his lost crystals and flasks, all the charms and idols he had so carefully crafted. I would seem he would not be gifting a pendant to Bryker after all. He turned back with a small frown; words apologetic as he spoke.
"Usually I have healing charms for travel but I guess I lost them all. Once I'm back in good health I'll craft you a pendent of your choosing, a thank you for your kind words and bravery facing such a fierce storm." He couldn't wait to begin spell casting again, one of the first things he would remake would be his little crystal figurines of the Gods so he could properly give offerings to them again.
"Speaking"
Table @ Centience
Hosting by Kaons. Skin by Selkie. Banner by Nikkayla.
Powered By
MyBB
, © 2002-2020
MyBB Group
.